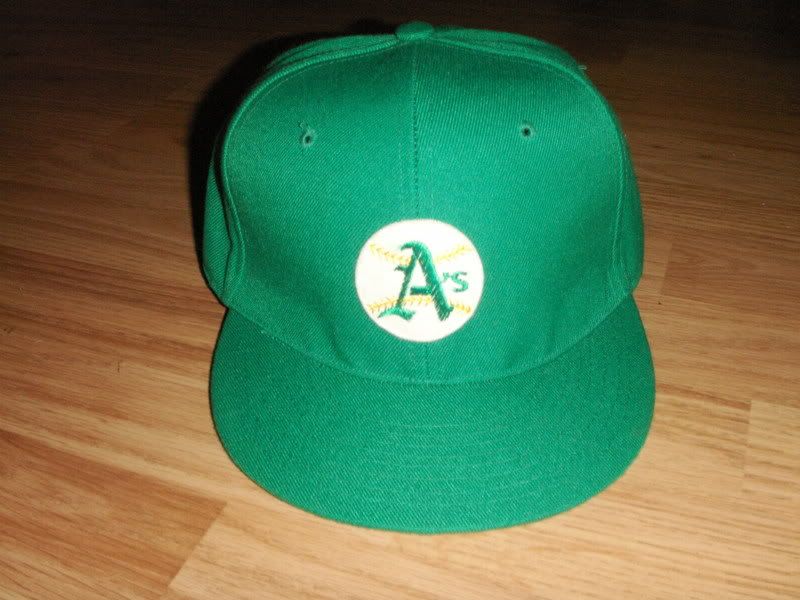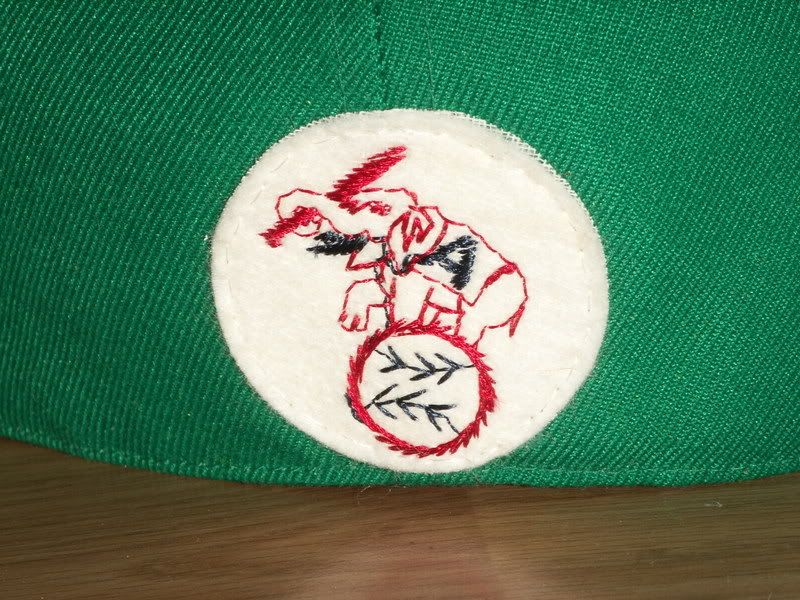 For you who didn't know the A's played in KC before they trucked over to Oakland.
This custom has a vintage 60's patch on the front and 50's vintage patch on the back of the white elephant in the team's old colorway. Good looking cap.
In 1955 Philadelphia Athletics decided to make Kansas City their new home. When the A's finally made their home debut 32,844 excited fans turned out to watch them beat the Detroit Tigers 8-2. There was not much winning that first year, as the Athletics finished in 6th place with a 63-91 record.