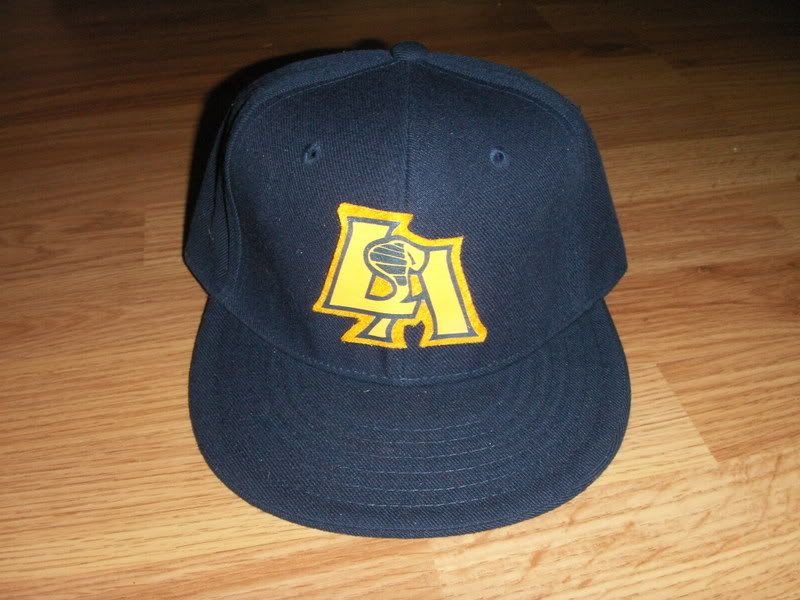 The Los Angeles Cobras played in the 1988 Arena Football League season only. They played their home games at the Los Angeles Sports Arena, which they shared with the Los Angeles Clippers of the National Basketball Association. The team's logo was unusual in that it consisted of an interlocking "LA" in which the left upright of the "A" was formed by the hooded head and "neck" of a cobra.
The Cobras, who featured former NFL all-pro receiver Cliff Branch, managed only a 5-6-1 record and drew dismal crowds. They did manage to grab the fourth and final playoff spot in the six team AFL, but lost in the semifinals to the Chicago Bruisers. It turned out to be their last game ever as the Cobras (as well as the New York Knights and the New England Steamrollers) folded after the 1988 season, cutting the league down to just three teams.
The Cobras are also featured in the film Kinjite: Forbidden Subjects starring Charles Bronson. One scene takes place during a Cobras/Bruisers game, presumably the final regular season contest played July 14, 1988 (this game also had the distinction of ending 37-37, making it the first tie game in arena football history). The film was released in early 1989.