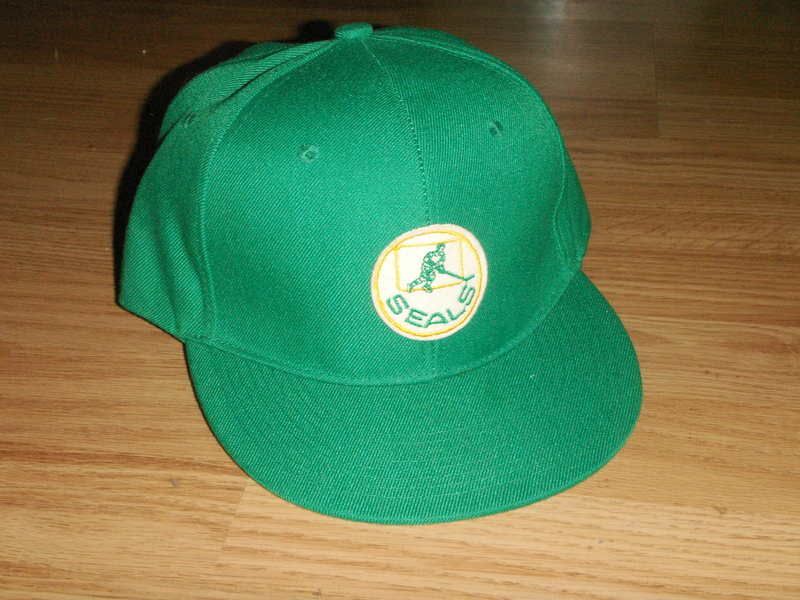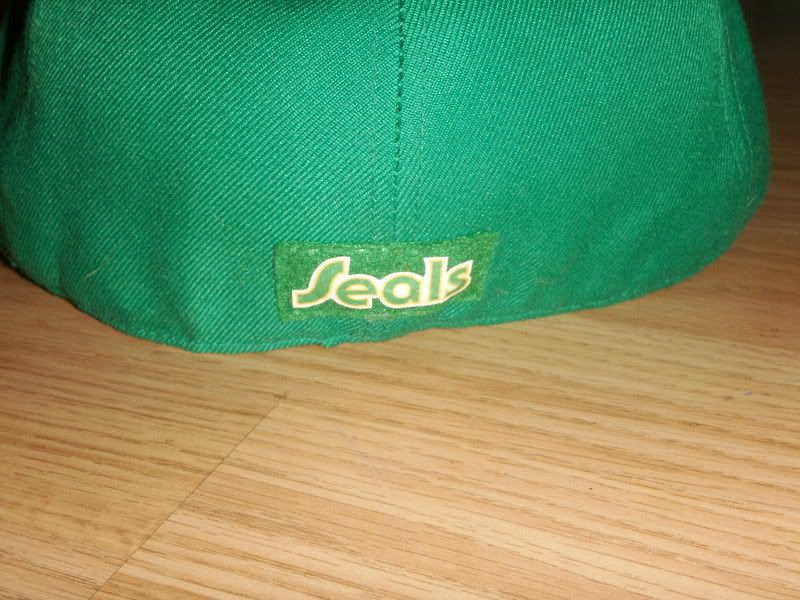 Before the 1970-71 NHL season, the Seals were bought by flamboyant A's owner Charlie O. Finley, who changed the team's name to the California Golden Seals (itself a last-minute change from the announced "Bay Area Seals"), and introduced marketing gimmicks intended to sell the team to the fans, among them changing the Seals' colors to green and gold and (briefly) having them wear white skates, to match the style of the A's. However, this was all for naught, as the Seals finished with the worst record in the NHL that year. Earlier in the year, the Seals had traded their pick in the first round of the 1971 draft to the Montreal Canadiens along with Francois Lacombe in return of Montreal's first round pick and a veteran Ernie Hicke. As a result of the Seals' dreadful season, the Canadiens had the top pick in the draft, and used it to select future Hall of Famer Guy Lafleur. This transaction now ranks as one of the most one-sided deals in NHL history.
Cap is customized with vintage patch from the 60's and a custom patch on back.
Please note: Cap is marked 7 1/2 but seems closer to a 7 3/8.
Buy This Fitted Now
Here's a video of the Seals' history.