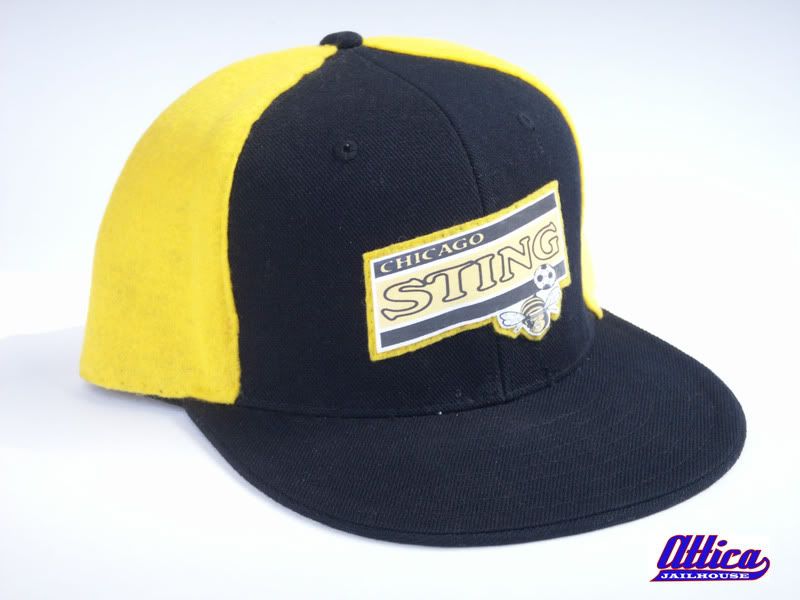 The Chicago Sting (1975-1988) was an American professional soccer team based in Chicago, Illinois. The Sting played in the North American Soccer League from 1975 to 1984 and in the Major Indoor Soccer League from 1984 to 1988. They won the Soccer Bowl in 1981 and 1984.
The best player in Sting's history was German Karl-Heinz Granitza, who played for the club from 1978 to 1988.
The Sting were founded in 1975 by Lee Stern of Chicago. A few years after founding the Sting, Stern brought Willy Roy on as head coach. Roy coached the Sting for the remainder of their outdoor existence.
The team was named in reference to the popular 1973 film, The Sting, whose action was set in Chicago of the 1930s.
Cap size 7 3/8