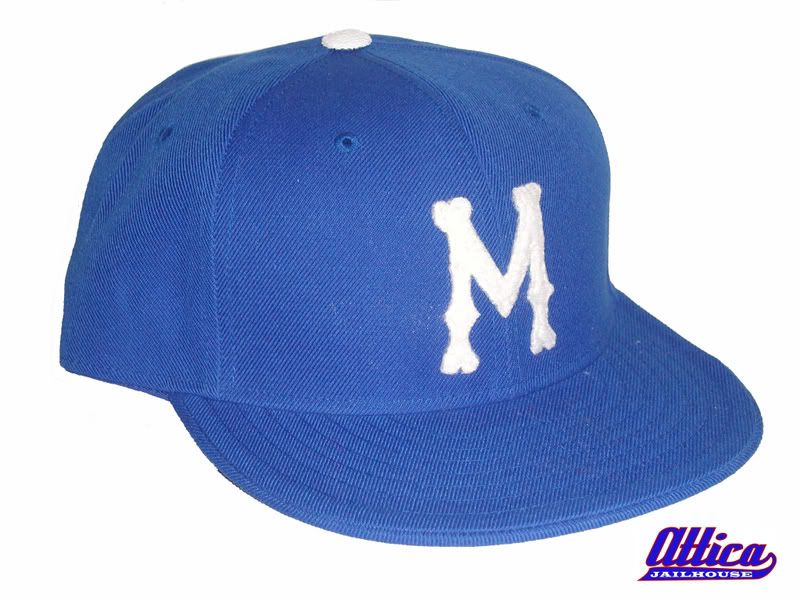 The Montreal Royals were a professional baseball team located in Montreal, Quebec, that existed from 1897-1917 and from 1928-60 as a member of the International League and its progenitor, the original Eastern League. The Royals are most famous as the top farm club (Class AAA beginning in 1946) of the Brooklyn/Los Angeles Dodgers from 1939 to 1960.
The team's nickname was derived from the city name, which means "Mount Royal". Thus the full team name, like that of the Los Angeles Angels and the Philadelphia Phillies, had a built-in redundancy.
The team holds a unique place in baseball history as being the first major-league affiliate to break the so-called "baseball color barrier", when the Brooklyn general manager and part-owner, Branch Rickey, signed Jackie Robinson, an African-American, on October 23, 1945. Robinson played with the Royals during the 1946 season.
Logo is hand cut and sewn felt.