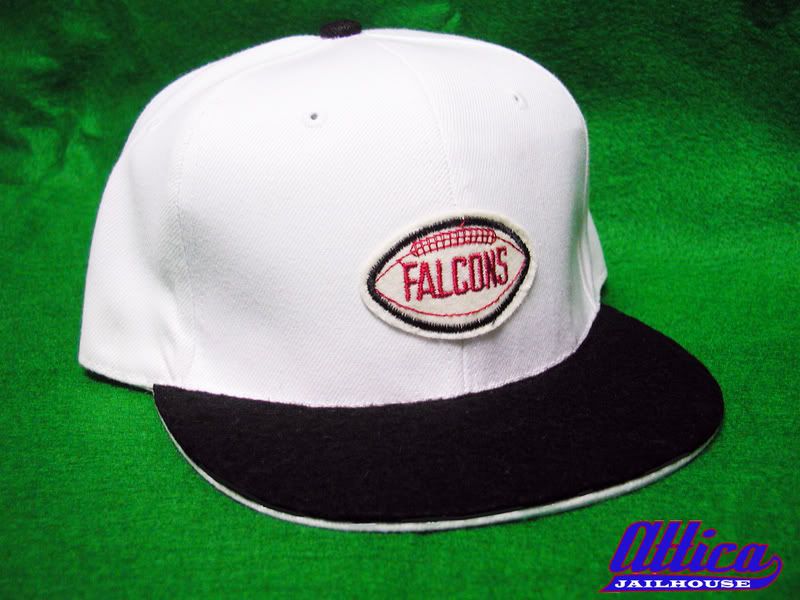 The Atlanta Falcons franchise began on June 30, 1965 when NFL Commissioner Pete Rozelle granted ownership to Rankin Smith Sr. The Falcons drafted LB Tommy Nobis from the University of Texas with the first pick of the 1966 NFL Draft, making him the first ever Falcon.
The Falcons had their first season in 1966, and their first game (preseason) on August 1, 1966 losing to the Philadelphia Eagles. After losing their first nine games that season, their first victory was on the road against the New York Giants. The team finished the 1960s with only 12 wins. The Falcons had their first Monday Night Football game in Atlanta during the 1970 season. The 1971 season was their first with a winning record.
Cap is customized with a vintage 1960's patch.